The Earl & Carolyn Glenn Foundation launches Annual Fund Campaign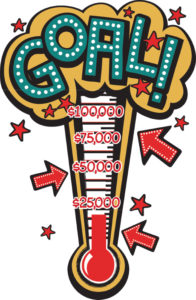 Acting upon well-documented successes, the foundation is now poised to launch its Annual Fund Campaign. It is imperative that ULC continues this impactful work in transforming the lives of our children and youth. Thus, we have launched an Annual Fund Campaign, with a goal of raising a minimum of $100,000 in 2016. In addition to major donor solicitation and individual giving, we have implemented the 30/36 Sustaining Support Plan. This fundraising initiative provides an opportunity for supporters to commit to a monthly donation of thirty dollars ($30) or more for 36 months.
The board of directors is committed and excited about this initiative and have taken the lead to collectively donate a minimum of $20,000 and to enroll others in the program to reach the goal of $100,000.
---
Donations may be made in two ways:  
Financial
Unconditional Love for Children's 30-36 Sustaining Support Plan allows donors to commit to 36 consecutive months of $30 per month donations.
---
Donors have to option of supporting the efforts of Unconditional Love for Children with any monetary amount they choose.
---
Clothing, materials and supplies for mission trips
Your continued support is extremely important to ensure that the long-term goals of ULC, Inc. can be met. Without your support, we would not have been able to do as much as we have in the past.
We make it easy for you to support in several ways:
Financial Donations–(Donations are tax deductible)
• Online donations can be made securely by clicking "Donate."
• Checks, money orders, cash and/or other donations may be mailed to or dropped off at:
The Champion Newspaper
114 New Street, Suite E, Decatur, GA 30030-5332
(between the hours of 9 am-5 pm Mon-Fri)
Or by appointment at
1960 Stoneleigh Drive, Stone Mountain, GA 30087
Other Donations:
Materials, supplies and clothing for missions collected January-October 15 each year
For children's gift bags
▪NEW youth bib caps
▪NEW good quality re-usable children's/youth plastic ponchos (children walk miles
to attend school in inclement weather—good quality ones can be found at Publix
▪Black dolls for girls
▪School supplies: composition book, ballpoint pens, pencils and manual sharpeners,
rulers, notebook paper, erasers, notebooks, compasses, protractors, etc.
▪NEW deflated soccer balls for boys
▪NEW small toys/items such as jump ropes, chess sets, games, cars,
trucks,  hair accessories, etc., craft supplies
(be creative—keep small for shipping –check the dollar stores)
▪NEW girl's underwear and socks (socks, panties, A-cup or training bras)
▪NEW boy's underwear and socks (undershirts, under pants, socks)
▪NEW book bags
For community flea market
▪Gently used SUMMER clothing and shoes for men, women, boys and girls
▪Used soccer/football shoes and gear  (stuff that your children left behind)
▪Gently used medium to large ladies purses
▪Gently used bed sheets (no comforters or blankets)
▪Jewelry
▪assorted school supplies—whatever you have on hand
(composition books, pens, pencils, rulers, paper, etc.)
For the school
▪Craft Supplies
▪Games and books (age appropriate for pre-school thru 6th grade)
▪Laptops and computer supplies
▪used soccer/football shoes and gear  (stuff that your children left behind)
Drop-off sites include:
The Champion Newspaper:                   114 New Street, Suite E, Decatur, GA 9 am-5 pm, 404-373-7779 Ext 0
Nick's Barber Shop:                                  4830-B Redan Rd, Stone Mtn., GA 30088, Call Vance 404-508-9625
Corner of Redan and Hairston Rds. In Stone Mountain